Should you wish to read about USS Constitution in depth, the following current books are recommended:
For Teachers Only: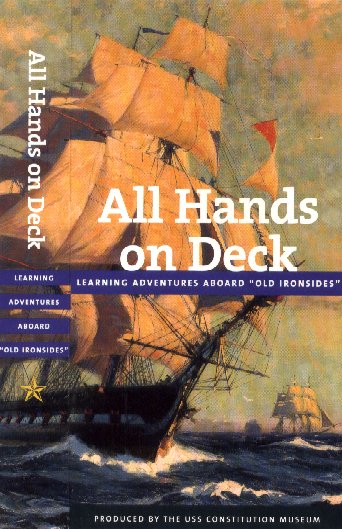 "All Hands On Deck: Learning Adventures Aboard 'Old Ironsides'" is an award-winning theme unit based on the 200-year history of USS Constitution ("Old Ironsides") you can use as a diverting reinforcement of your regular classes in social studies, mathematics, science, teamwork, and discipline. It contains lessons for all grades from kindergarten through high school, and includes a 20-minute full color video and a poster for your classroom. It is free to any teacher who writes to the USS Constitution Museum (Attn: Education Department) and requests it. The address is: Box 1812, Boston, Massachusetts 02129. Inquiries may be made by phone to (617) 426-1812 or (617) 426-1813.
For Pre-Teens: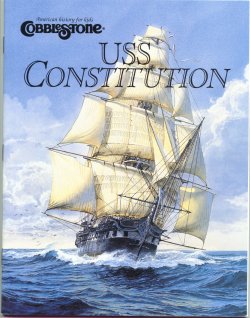 "USS Constitution." Cobblestone: American History for Kids, Vol. 16, No. 6 (Sep 1997). Peterborough, NH: Cobblestone Publishing Company, 7 School Street, Peterborough, NH, 03458.

Includes both stories and things to do.
For Junior High Schoolers: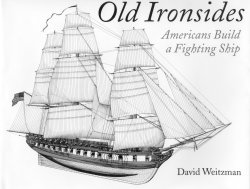 Weitzman, David. "'Old Ironsides': Americans Build a Fighting Ship." Boston: Houghton Mifflin Company, 1997. Orders: 1 (800) 225-3362.

The author-illustrator of a number of books for this age group, he received the bronze medal at the 1989 Leipzig International Book Design Exhibition.
For Adult Readers: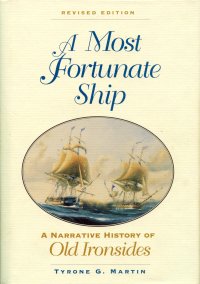 Martin, Tyrone G. "A Most Fortunate Ship." Revised edition. A Timonier Book. Annapolis: Naval Institute Press, 1997. Illustrated. 400 pages. Recipient of a George Washington Honor Medal from the Freedoms Foundation and the 1997 Robert G. Albion Award of the National Maritime Historical Society. Winner of the Naval History Center USS Constitution Bicentennial Book Prize. The ship's complete 200-year history. Orders: 1 (800) 233-8764.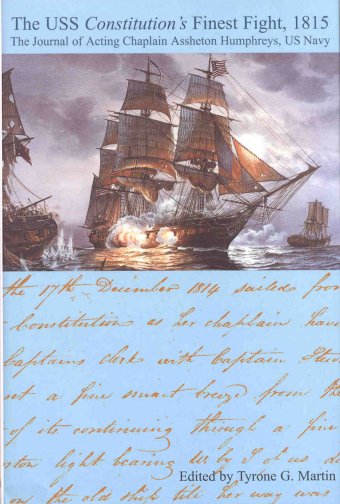 Martin, Tyrone G. "The Constitution's Finest Fight, 1815. " Mt. Pleasant, SC: Nautical & Aviation Publishing Company of America, 2000, Illustrated. 104 pages. The edited journal kept by the ship's chaplain during her last war cruise and her twin victories over HMS Cyane and Levant. Never before in print. Orders: 1-843-856-0561
And Music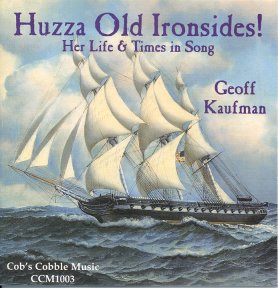 This CD has 17 songs about "Old Ironsides" dating from 1797 to the late 1920's.
It can be ordered from the USS Constitution Museum at
http://www.ussconstitutionmuseum.org