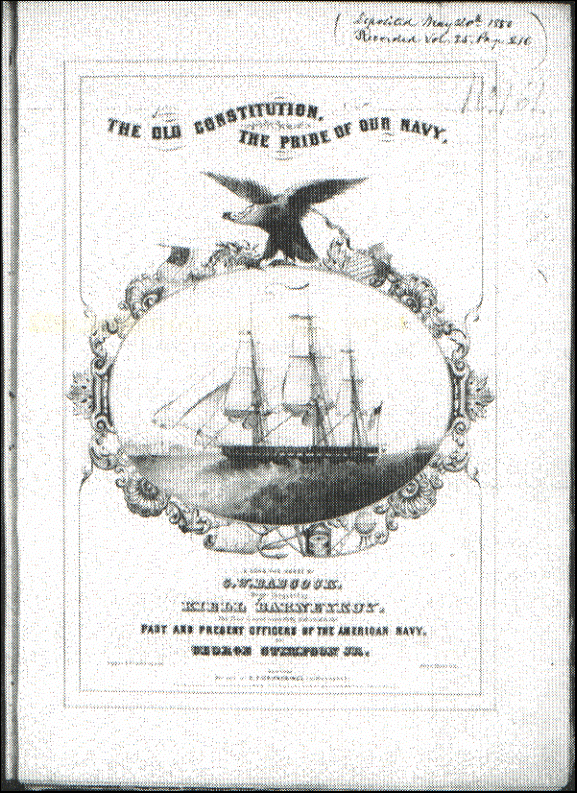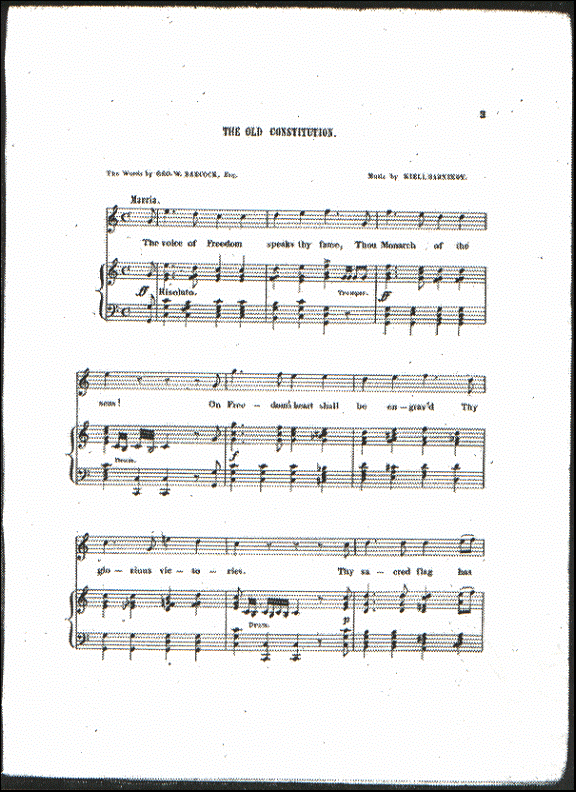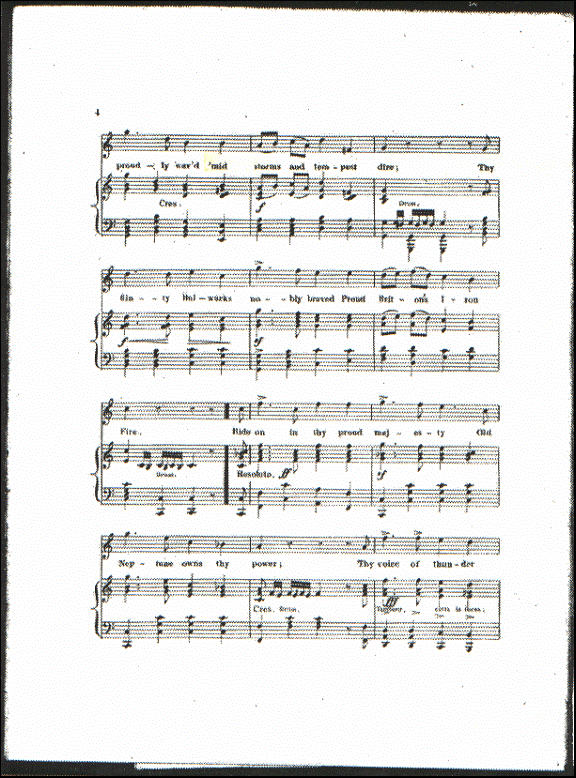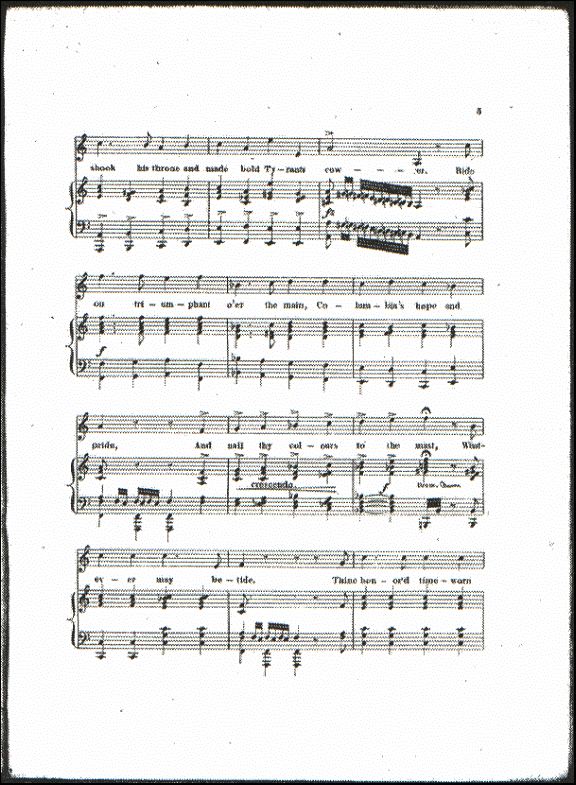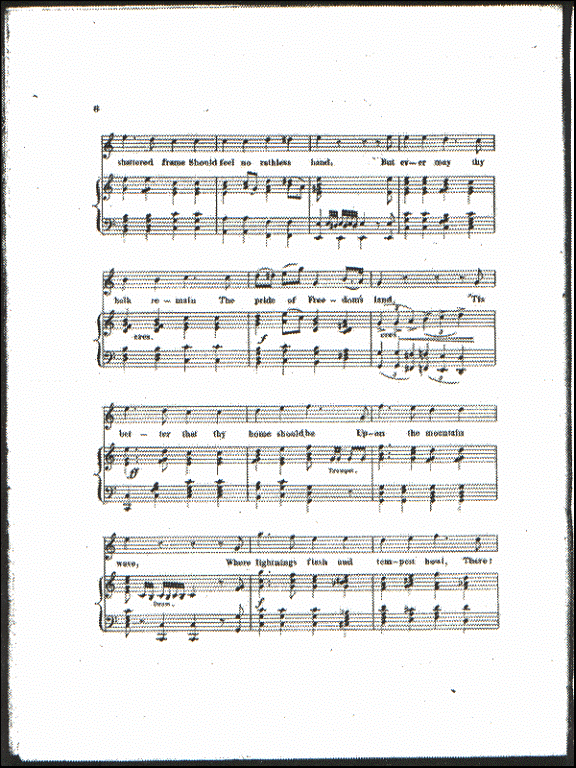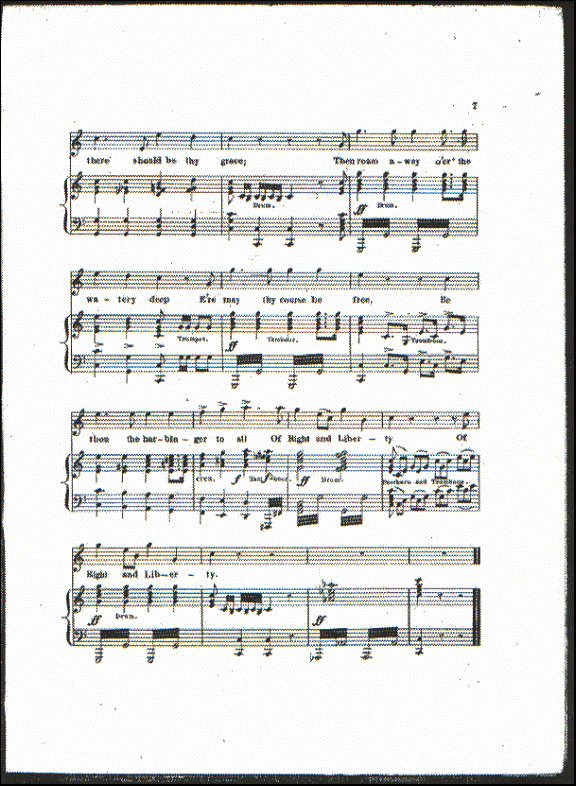 THE OLD CONSTITUTION THE PRIDE OF OUR NAVY
Words by Geo. W. Babcock ~ Music by Kiell Baryaykoy
The voice of Freedom speaks thy fame,
†††† Thou Monarch of the Seas!
On Freedom's heart shall be engrav'd
†††† Thy glorious victories.
Thy sacred flag has proudly wav'd mid storms and tempest dire ;
Thy mighty[?] Bulwarks nobly braved Proud British iron Fire.
Ride on in thy proud majesty
†††† Old Neptune owns thy power;
Thy voice of thunder shook his throne
†††† and made bold tyrants cower.
Ride on triumphant o'er the main, Columbia's hope and pride,
And nail thy colours to the mast Whatever may betide.
Thine honor'd time-worn shattered frame
†††† Should feel no ruthless hand,
But ever may thy hulk remain
†††† The pride of Freedom's land.
'Tis better that† thy home should be
††† †Upon the mountain wave,
Where lightnings flash and tempest howl,
†††† There, there should be thy grave;
Then roam away o'er the watery deep
†††† E'er may thy course be free,
Be thou the harbinger to all
†††† Of Right and Liberty
†††† Of Right and Liberty.