SQUADRON SERVICE (1835-1841)
Displayed below are the images of USS Constitution and her people during the period 1835-1841, as recorded down through the years, arranged in approximate chronological order of the event or person depicted. Undatable, general, images are grouped at the end. Where appropriate, commentary is provided to put the image in context and evaluate its accuracy.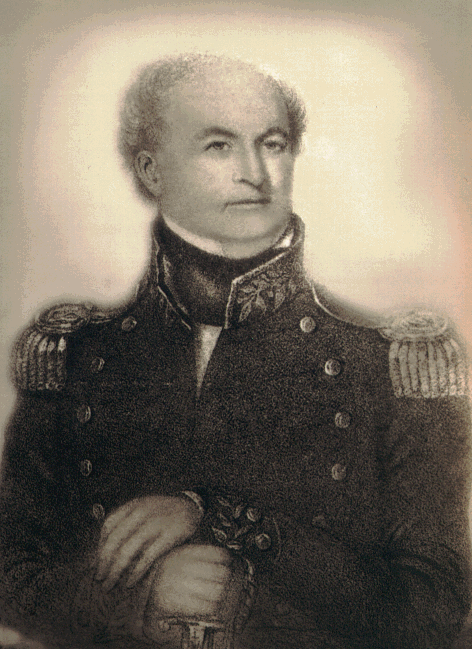 Courtesy Barbara Elliott Adams

Captain Jesse Duncan Elliott commanded USS Constitution from 1835 to 1838. Following a short cruise to northern France, he next proceeded to a three-year tour as commander of the Mediterranean Squadron. He proved to be an erratic, quixotic, and sometimes brutal officer, and was court-martialed after his return.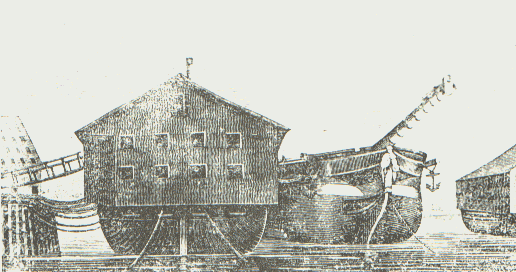 U.S. Navy
A woodcut print showing Constitution moored next to USS Columbus with USS Independence partially visible to the right. This was in late June 1834, after undocking from Drydock 1 at Boston Navy Yard. Visible at the frigate's bow is the figurehead of Andrew Jackson that subsequently was beheaded by Samuel Worthington Dewey.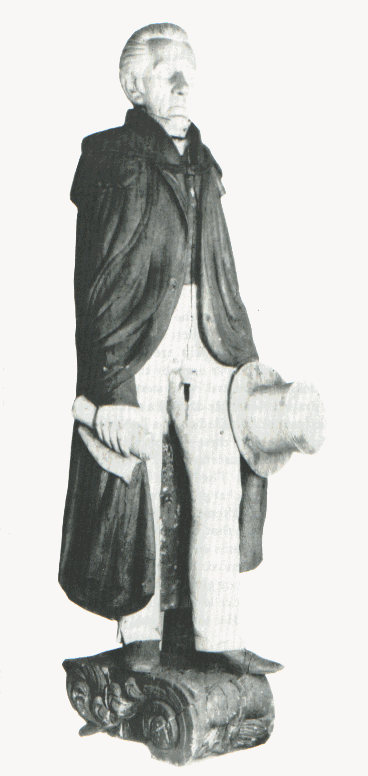 The first Andrew Jackson figurehead, ordered by Captain Jesse Duncan Elliott contrary to existing Navy Department policy. It was carved by Laben S. Beecher of Boston, apparently the only figurehead he ever did. It is seen with the replacement head installed in New York.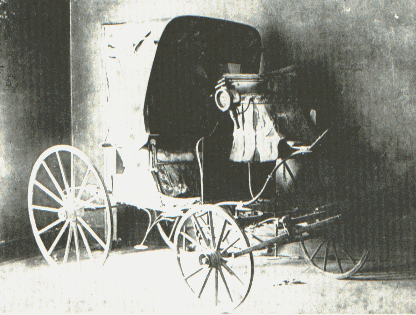 Courtesy, Historic Hermitage Properties Collection, The Ladies Hermitage Association
The phaeton built for President Andrew Jackson out of wood taken from Constitution during her first restoration, on orders of Captain Jesse Duncan Elliott. Badly damaged in a fire in the 1880s, more than a century later it was rebuilt. (The photograph is of the original prior to the fire.)
Courtesy Barbara Elliott Allen
The inscribed gold box given to Commodore Elliott by Minister Edward Livingston upon completion of their voyage from France in June 1837.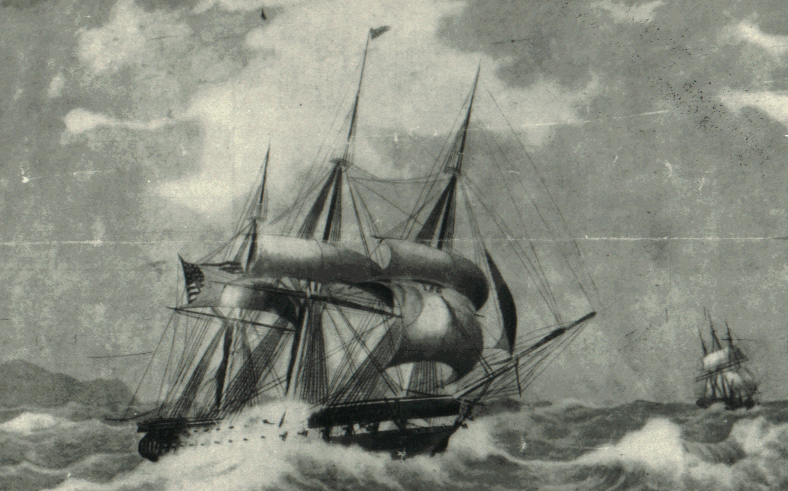 U. S. Navy NH 73135

USS Constitution rounding Elba in a gale, 1837. The artist may have been J. G. Evans, who did several cruise scenes for Commodore Elliott. This appears to be a reasonably accurate portrayal of the ship, complete with single dolphin striker, planked up bowhead area, "wraparound" gun streak, and, barely visible, the main spencer gaff. Almost invisible is the original Andrew Jackson figurehead of such notoriety. Note that all yards above the topsail yards have been sent down. The surprising element in the picture is that her main deck guns appear to be run out!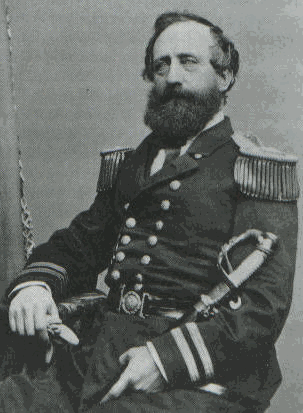 U. S. Navy
Commander Henry S. Stellwagon, ca. 1860. During 1837-8, he was Acting Master of Constitution.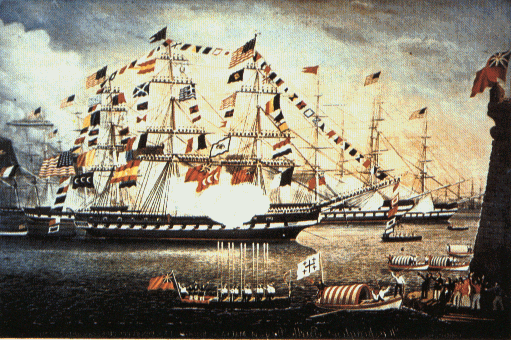 U.S. Navy
A painting by J. G. Evers for Commodore Jesse Duncan Elliott showing Constitution full-dressed with yards manned on the occasion of Washington's Birthday at Malta, 1838. Note her "broken-nosed" bow appearance occasioned by the Jackson figurehead installed by Elliott.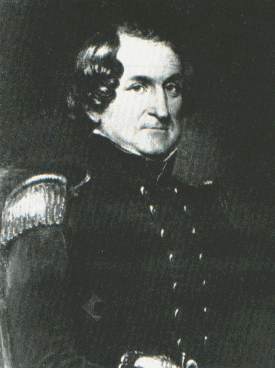 U.S. Navy
Foxhall Alexander Parker, Sr., captained Constitution during her brief assignment to the Home Squadron, July 1842 to February 1843.
Born in Virginia about 1792, Parker became a midshipman in 1808. He was First Lieutenant of Constitution under Commodore Jacob Jones. He died in Philadelphia on 22 November 1857.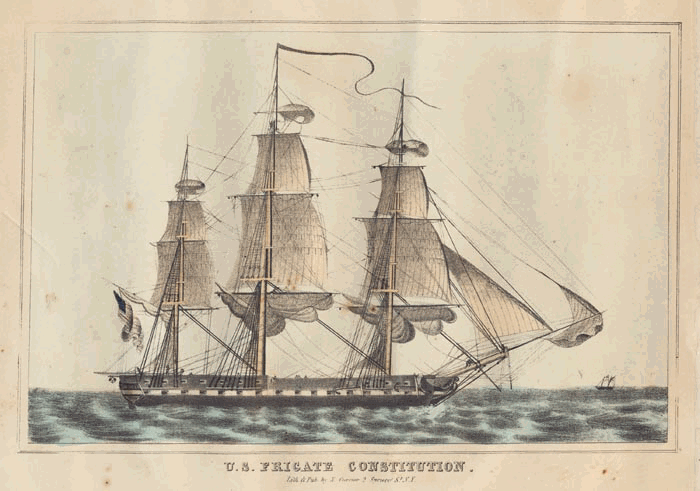 Undated print by Nathaniel Currier, but apparently from ca. 1840. Visible are the spencer gaffs on the fore and main masts, and the "broken nose" appearance of the bow as a result of the way the Andrew Jackson figurehead.was mounted.